Contact

Address:
Str. Domnească, nr. 111
Phone:
0040 336 130 251
Fax:
0040 236 319 329
E-mail:

This email address is being protected from spambots. You need JavaScript enabled to view it.

Website:
http://www.sciences.ugal.ro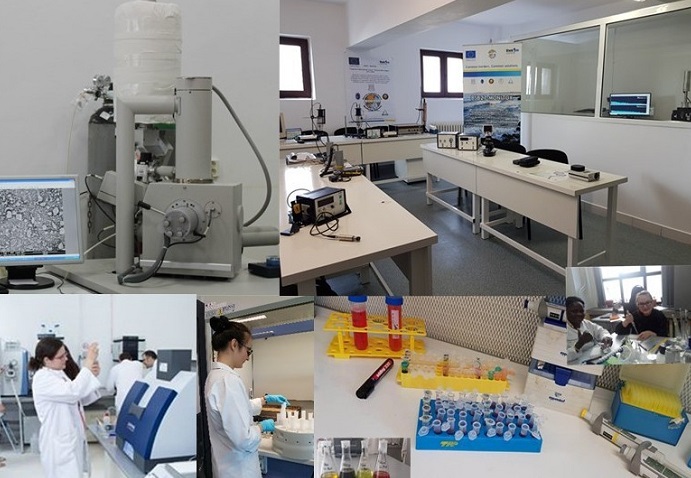 Presentation


The faculty has a tradition of over 50 years in educating high school graduates in the field of mathematics, physics and chemistry. These specializations have existed since the establishment of the Pedagogical Institute of Galati, where students were preparing to become teachers in pre-university education. After 1990 the double specializations appears in the Faculty of Letters and Sciences: Mathematics-Informatics, Mathematics-Physics and Physics-Chemistry.

In 1998, at "Dunarea de Jos" University instead of the Faculty of Letters and Sciences, the following faculties were approved: the Faculty of Letters, History, and Theology and the Faculty of Sciences and the Faculty of Physical Education and Sport. In 2005, through the accession of the Romanian education to the Bologna process, four Undergraduate study programs are established: Computer Mathematics, Computer Physics, Physics and Chemistry. Since 2009, the faculty has a new Undergraduate study program in Environmental Science. The study programs of the Faculty of Sciences and Environment are supplemented by the master and doctoral programs carried out in the faculty.

With the present study programmes the faculty trains professors of mathematics, computer science, physics and chemistry for the pre-university and university education, specialists in various fields like: programmers, network and system administrators, data base specialists, assessors, respondents, environment analysts and auditors, inspectors for environmental protection, meteorologists, scientists in research and control laboratories in manufacturing units and in medical and pharmaceutical field, environment experts, management specialists in structure protected areas and in national parks.
Faculty's board

Dean:
Associate professor Jenică CRÎNGANU, PhD
Vice dean:
(for research activity, international projects and activity with students)
Professor Nicolae ȚIGĂU, PhD