Contact

Adress:
Str. Călărașilor, nr.29, 810017, Brăila
Phone:
0040 374 652 572
Fax:
0040 374 652 572
E-mail:
secretariat.ingbr @ugal.ro, decanatbr @ugal.ro
Website:

http://www.fib.ugal.ro/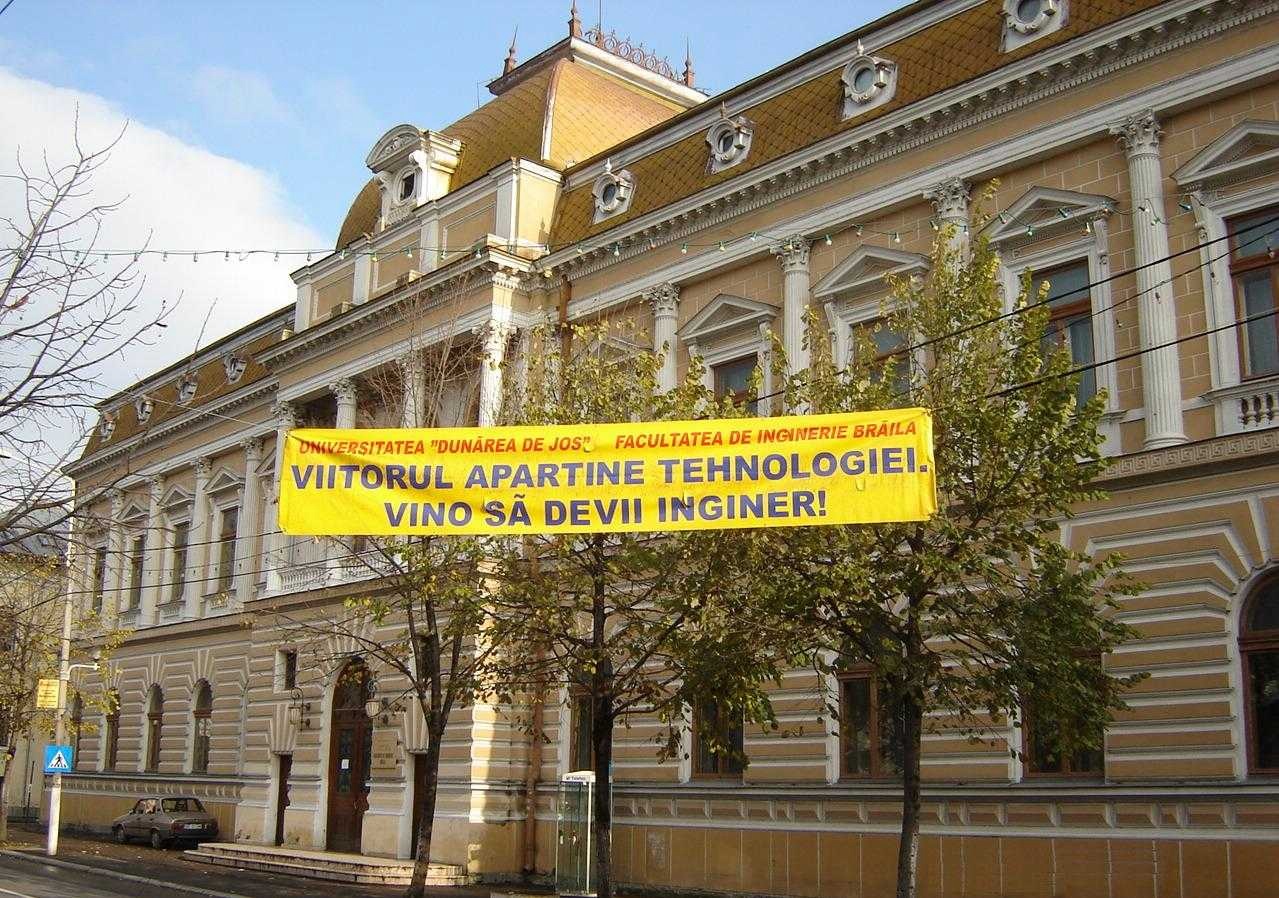 Presentation


The history of Braila higher education started in 1972, when the Faculty of Mechanics within the University of Galaţi opened a section for junior engineers in the evening on the industrial platform in Braila, at that time in full development.
Also, in the same period, as a result of the impact on the community, as well as a result of the total involvement of all those interested in higher education in Braila, on May 15, 1990, the Decree establishing the FACULTY OF ENGINEERING IN BRAILA appears.

The faculty takes over the academic and administrative coordination of the junior engineer section and started the activity with two specialized departments and only five professors. The year 1992 represents a critical moment, because in that year it was necessary for the study programs which were duplicates of the Faculty of Mechanics study programs in Galati to be replaced with new ones, specific to the newly established faculty in Braila.

Currently, the Faculty of Engineering works with two departments: the Department of Environment, Applied Engineering and Agriculture and the Department of Engineering Sciences and Management, with 40 professors.
| | | |
| --- | --- | --- |
| | Faculty's board | |
| | Dean: | Associate professor Adrian Mihai GOANȚĂ, PhD |
| | Vice dean: | Senior lecturer Viorel Laurențiu CARTAȘ, PhD |
| | | |