Contact

Student Housing, Canteens and Projects Office – Student Housing Building F

Address:
Street Parcului nr. 4, Galați
Telephone:
(0040) 336 130 161
Website:
http://campus.ugal.ro/
Map
Location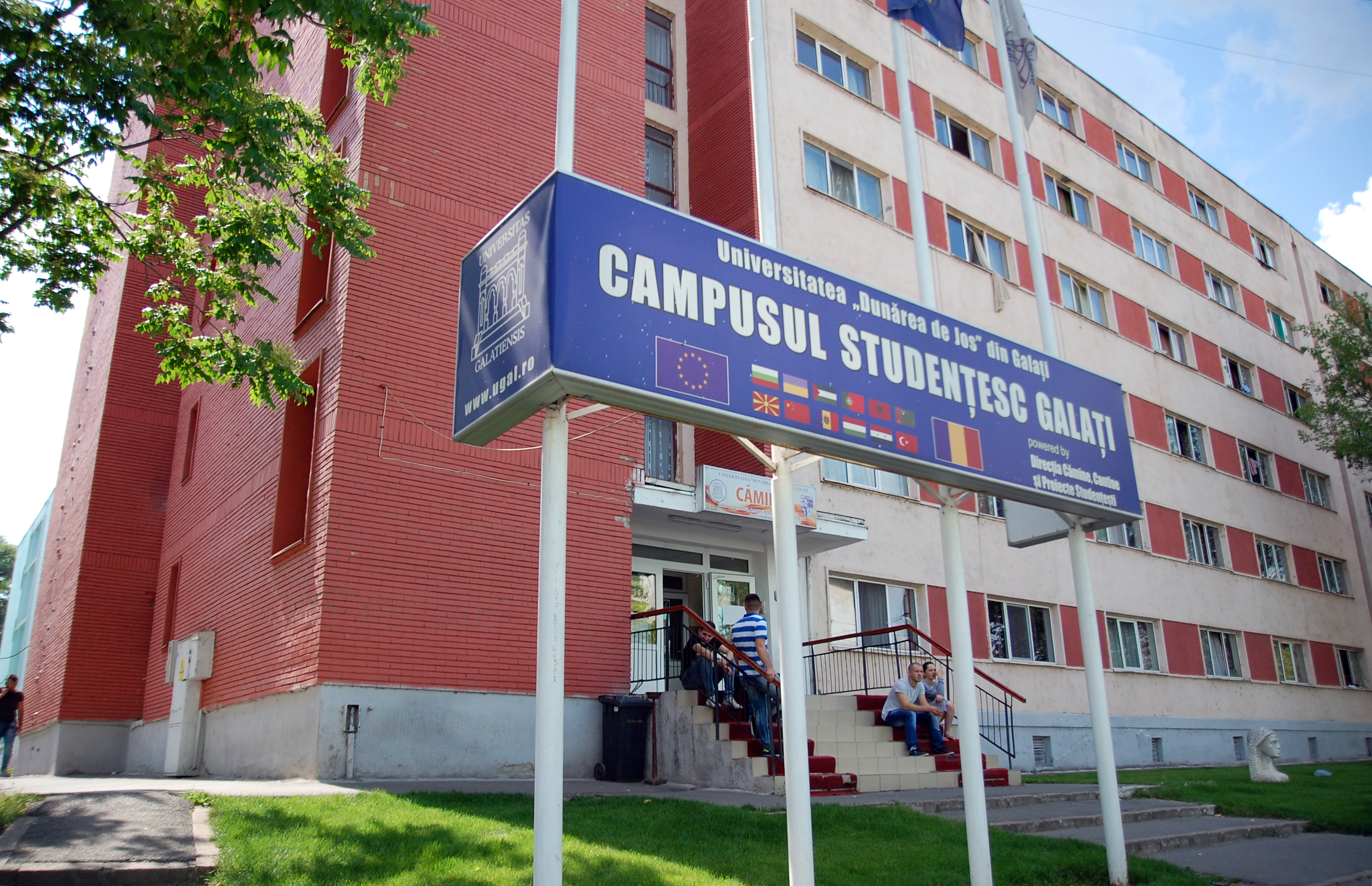 Actively responding to requests and requirements of the living norms specific to the student life, "Dunarea de Jos" University of Galati pays special attention to the accommodation of Romanian and foreign students who come to studies, based on cooperation agreements or through international programs (CEEPUS, ERASMUS), professors from abroad and University guests for conferences, summer schools, doctoral commissions, providing modern accommodation spaces according to European standards.
The accommodation, dining and leisure activities, managed by "Dunarea de Jos" University of Galati are made up of 11 housings, a restaurant canteen, a student chapel, two gyms, a student medical office, spread over three university campuses: "AI I. Cuza", "22 Decembrie" and "Științei" Campus.
Situated in the East part of Galati, "Alexandru Ioan Cuza" student campus is one of the most stylish university campuses in the country.
The accommodation capacity, in the student dormitories, exceeds 3000 places. All the dorm rooms are equipped with new, modern furniture and facilities. The entire campus has its own central heating system and every dorm is equipped with a washer/dryer room. Students have access to free cable TV and Internet (whether Wi-Fi or via cable connection). Each dorm has a study room.
The University campus also manages dormitories for married students.
Romanian abroad students get free accommodation.
The International Relations Office provides information and guidance on a range of issues including ways to deal with any problems that students might encounter over accommodation choices, special needs, existing accommodation difficulties, accommodation for students with families and on temporary accommodation, including provision available outside semester time.